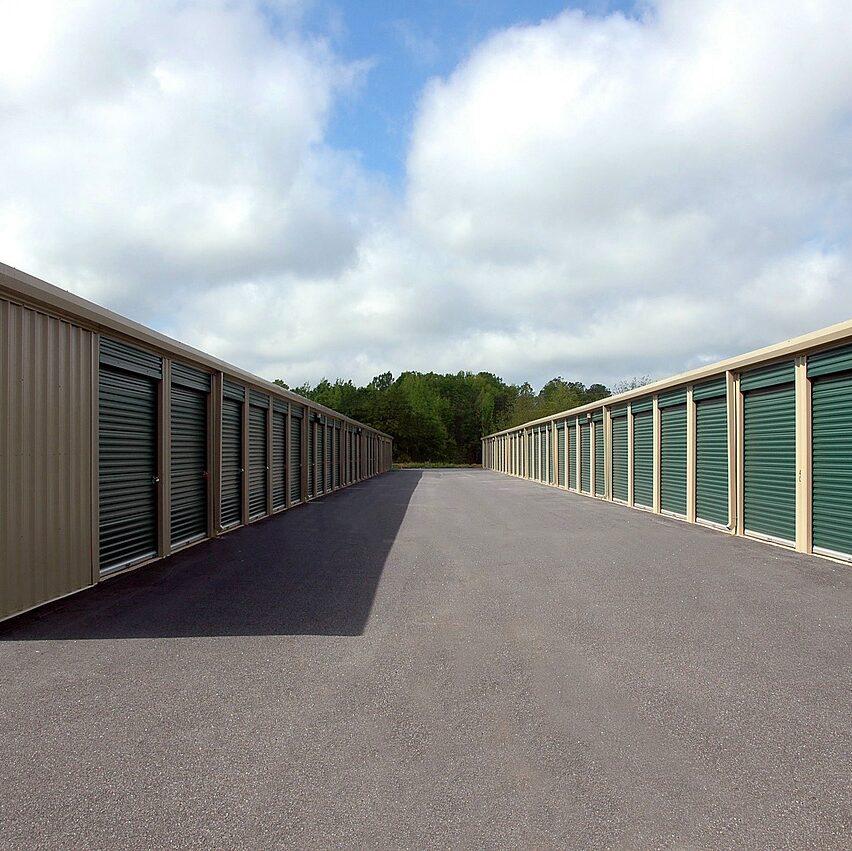 DHF Storage offers secure storage units in two sizes: The small storage unit is 10 X 10 ft with a walk-in service door. This unit typically is big enough to store the contents of a small, one-bedroom apartment. The large storage unit is 10 X 10 X 25 foot with a 10 X 10 garage door. This storage space resembles the size of a one-car garage and can store the contents of a two-bedroom apartment.
Ground-Level Units Built in 2022
The self-storage units are clean and modern, built in 2022. Ground-level, drive-up access makes it easy to unload and load quickly. The storage spaces have weather-tight concrete floors and sturdy wood sides. Large units are secured with a keyless lock instead of a key that can be easily copied or misplaced. Individuals who lease a storage unit receive an authorized access code.
Safety & Security at DHF Storage
DHF Storage is committed to providing a secure storage facility where people can store their valuables with confidence. The facility is equipped with 24-hour video surveillance cameras, exterior LED lighting, and a gated entry. A security fence surrounds the storage units, and DHF Storage is securely locked between 9 p.m. and 6 a.m. daily.
Appleton-Area Storage Available
DHF Storage is located 10 miles south of New London, Wisconsin, and 15 miles west of Appleton, Wisconsin. Clients have easy access to their secure storage unit, just off Wisconsin Highway 96 in Fremont, at the roundabout of Wisconsin Highway 96 and Highway 45. In addition to serving residents of Fremont, DHF Storage is convenient for people in the neighboring communities of Dale, Appleton, Hortonville, New London, Winchester, Weyauwega, and Greenville.
Store It Away for Another Day
DHF Storage, 10898 State Road 96, Fremont, has the self-storage units you need to conveniently keep your possessions stored away for another day. Contact us today to rent self-storage units that are close to Appleton, Dale, Hortonville, New London, Winchester, Weyauwega, Greenville, and the surrounding communities.